Our Ingredients
We believe in fresh, simple, and all natural ingredients for our pups. All ingredients hand picked and locally sourced when possible. We say NO to: preservatives, corn, soy, wheat, and meat by-products.
oat flour, brown rice flour, dried mint, fresh peppermint, organic egg, & water
Peppermint helps ease digestion and upset stomachs while freshening breath.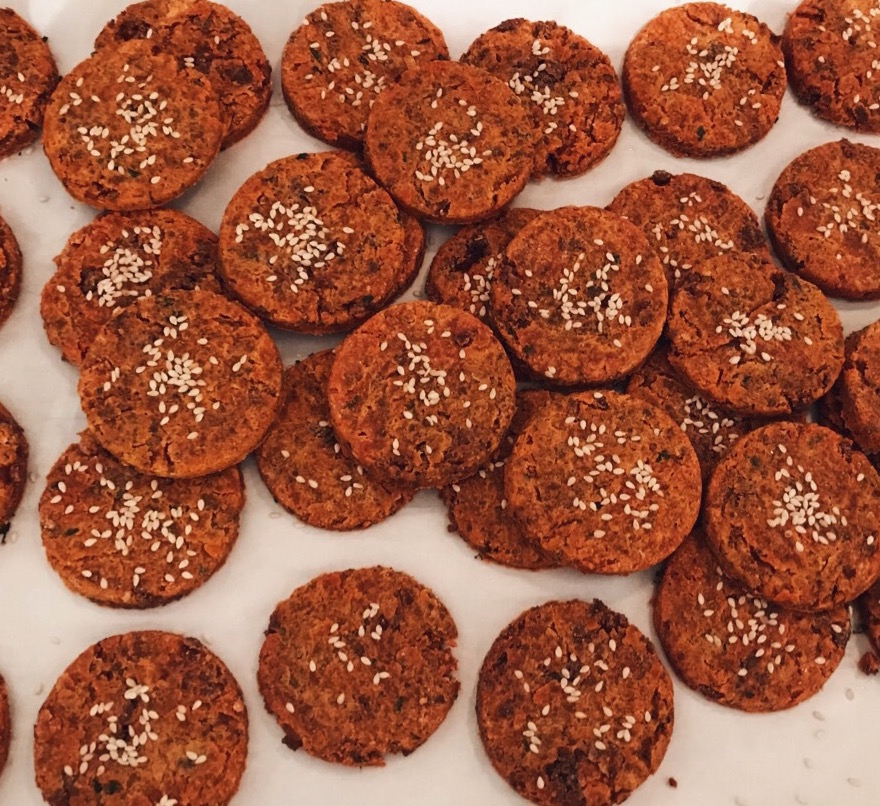 oat & brown rice flour, shredded cheddar cheese, lean ground beef, tomato paste, parsley, organic egg, & water
Parsley is loaded with vitamin A, B, C, and K minerals, calcium, potassium, iron, magnesium, phosphorous, as well as protein. High in chlorophyll, which provides natural freshening power for stinky dog breath.
oat & brown rice flour, parmesan cheese, fresh spinach, carrots, organic egg, & water
Spinach packed with nutrition & taste!
oat & brown rice flour, cheddar cheese, natural unsalted bacon, organic egg, rosemary, parsley, & water
Rosemary is a great source of antioxidants and full of vitamin C, A, iron, folic acid, dietary fiber, and potassium. It is a natural antibiotic and antiseptic. Known to have anti-inflammatory, anti -fungal properties. Supports the immune system!